How to save your business and your employees under COVID-19
Even before the COVID-19 outbreak, our work patterns have been evolving for quite some time. Not surprisingly, more and more employees are working remotely, and typically from home. The work-from-home options are made easy with high-speed Internet and efficient cloud-based tools.   Today, with the current COVID-19 outbreak, and with so many businesses in crisis management, it's critical for businesses to support their remote working force. Equally important is to provide the tools and technology for management, employees, and customers to collaborate effortlessly.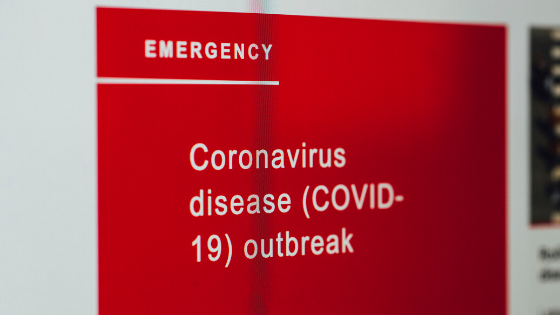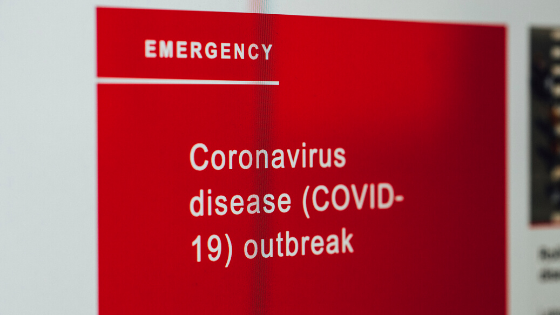 Share this blog post !

Did you like this article? share it! It helps to make our work known.
While higher-ups are operating in crisis management mode, employees simply expect the tools that will allow them to work remotely, on any device, and at any time. The key, of course, for both managers and employees, is to guarantee business continuity in what is now a whole new world.
For many organizations, IT infrastructure is increasingly migrating to the cloud. With advanced tools and technology, the benefits are clear and measurable – better cost management; greater flexibility and agility; and the ability to scale based on current business demands.   The point is, we are already in the era of the cloud, and organizations adopting DaaS (desktop-as-a-service) are ahead of the curve. Today, it's about devices, applications, and data access – and companies embracing this vision are enjoying universal improved productivity.
Let's face it – COVID-19 has changed everything. With "stay home" precautions, a good percentage of our workforce is working remotely. In the meantime, businesses face a crisis on two fronts – accommodating their customers and keeping employees productive.   Solutions are already at hand and many business owners are initiating change in response to our new world. The key components for success are available – DaaS (desktop-as-a-service) – VoIP (voice over internet protocol) – and 100% guaranteed Internet uptime. 
More and more, consumers and customers are operating in a mobile world supported by their own personal devices. There's no way to avoid it – and that's why businesses must move to cloud technology in order to satisfy customers while enhancing their own productivity.
Now there's even more. With the impending "stay home" culture for employees, cloud technology has taken on a whole new meaning. Businesses must address the explosion of personal data; the additional responsibilities of compliance; and all of the associated security risks.
Vivant SmartVOICE™ accommodates even the most demanding of VoIP needs. If your organization operates from multiple locations – there's a solution. If your employees need to "call transfer" between locations – there's a solution. You can even integrate cell phones and smart devices.   With Vivant SmartVOICE™, implementation is easy – it's a cloud-based VoIP system that improves internal productivity, satisfies customer demands, and keeps operating costs down. Best of all, the features are endless: auto attendant, custom ring groups, and unlimited voicemail boxes.
With Vivant SmartCONNECT™, there's NO Internet downtime. You don't lose any customers and you don't lose any business. It's the technology that provides business owners with 100% Internet uptime and 100% peace of mind. And today, your business must be connected 24/7 – or else!   While SmartCONNECT™ behaves proactively, it's doing everything silently and behind the scenes. In the event that your primary Internet is out, real-time monitoring allows the system to switch over to a secondary connection in seconds. And there's no impact on customers or employees.
With Vivant SmartDESK™ you won't need hardware to support the "virtual" environment that's so necessary to do business. As a DaaS provider, Vivant provides a convenient and affordable way to focus on productive remote work, while collaborating from anywhere, anytime, on any device.  With the stark reality of COVID-19, the connected world is more dynamic than ever. SmartDESK™ keeps you at the forefront of this fast-changing environment and creates a competitive industry advantage. The benefits for customers and employees make the overall investment worthwhile.
Do you need help?
If you have sales issues, we can probably help you.
To go further
You are passionate about this subject, you may be interested by these articles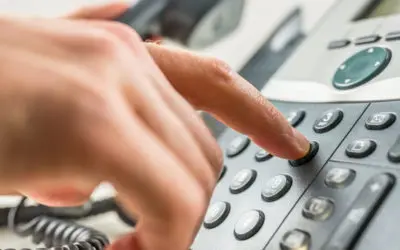 Businesses that want to improve operational efficiency may consider investing in a new phone system. However, which of the two main types of phone systems, VoIP and landline, helps a business stand out from the crowd?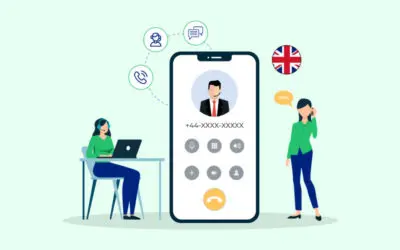 Companies with several employees have long grappled with the issue of answering multiple calls at the same time. However, the telephone landline is gradually becoming obsolete. Not only that but installing on-premise PBX systems is time-consuming, resource intensive, and just downright expensive.