History has proven that those who
Dare to Imagine the Impossible

, are the ones who break all the human limitations.


Our Incredibly
Talented Team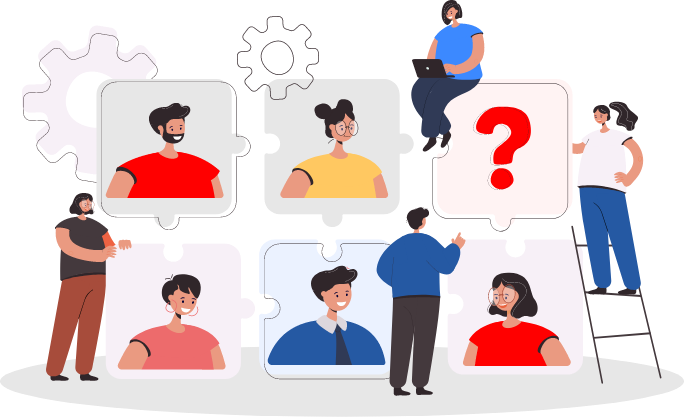 Vivant is headquartered in Dallas but we recruit talent globally with presence in a handful of countries globally. We are a group of super talented individuals with the same vision and seemingly impossible but achievable goals. We are the crazy ones, the mischiefs who are crazy enough to believe that we can actually change the world.
We look for people who are highly organized, punctual, extremely driven to go above and beyond. We look for a great mix of business sense and technological knowledge in order to build solutions with a purpose, to solve day-to-day business problems.
Network Support Engineer
At Vivant, we are seeking a highly experienced Field Network Support Engineer to take charge of managing and maintaining the day-to-day operations of our network infrastructure. You will be responsible for a comprehensive range of tasks, from client support to network system installations and troubleshooting. 
VoIP Technical Support
Assist our customers in troubleshooting internet, SmartCONNECT, and Phone System. Teach them how to use their system, and assist with troubleshooting connectivity issues to ensure they are up and running efficiently. Requires prior experience in support positions and knowledge of Networking & Phone Systems.
Location
Dallas, TX or Remote
Customer Success Associate
Serving as the customer liaison and creating a very smooth 90-day customer on-boarding experience. Working with various departments internally to ensure a successful deployment of all services for the customer.
Location
Dallas, TX or Remote
Field Technician
Installation and troubleshooting all company services including networking devices, running wires and installing provided hardware to ensure the customer services are successfully installed.
Location
Dallas / Ft Worth Metro
Inside Sales
Creative and motivated individuals to find and create new opportunities to gain more customers though online methods and cold reach approaches. Require extreme organization, punctuality and attention to details
Location
Nationwide, Remote
Accounting
Manage the day-to-day accounting for A/P and A/R. Review all projects and tickets to ensure everything has been billed and customers are paying for services on-time including follow up on any past due services
Location
Nationwide, Remote
Marketing
Manage the day-to-day creatives by updating website, creating new social media contents, email marketing campaigns, monthly newsletters, setup and monitor PPC ads and take new initiatives for organic SEO traffic, all to create new business opportunities and expand our customer base.
Location
Nationwide, Remote
2600hz Kazoo Back End Developer (Erlang)
Requires expertise in Erland and 2600hz phone system to create new backend features that are missing or is needed defined by new business cases. Must be familiar with DB and API structure of 2600hz and have extensive VoIP development experience.
Location
Dallas, TX or Remote
Full Stack VoIP Developer
Work within our existing phone system to improve and create new features, improve existing UI/UX and make our system easier to use for our customers. Requires extensive knowledge of VoIP development.
Location
Dallas, TX or Remote