5 reasons why Desktop-as-a-Service is a must in Re-launching Businesses
Business re-launch is around the corner – so it's wise to start exploring the post-COVID world. Without question, it's about embracing Virtual Desktop Infrastructure (VDI) and fully integrating our established (and proven) work-at-home models.   Bottom line, the future is all about cloud-based technologies. That's where Desktop-as-a-Service (DaaS) is becoming the new way to do business.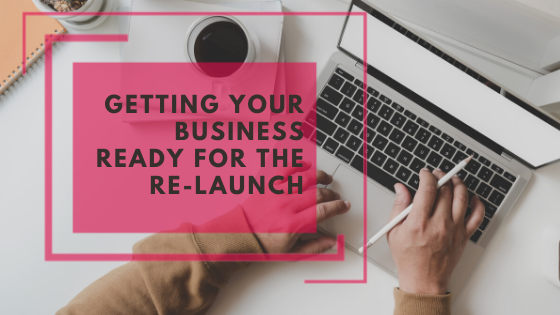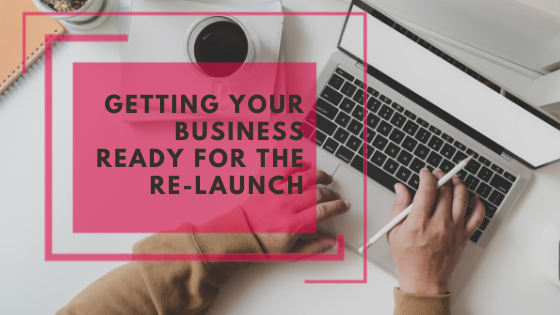 Desktop-as-a-Service
is now a game-changer
Improved user productivity
Choosing the very best
Desktop-as-a-Service
Share this blog post !

Did you like this article? share it! It helps to make our work known.
In response, more and more business leaders are eliminating existing infrastructures in favor of 
DaaS.
Desktop-as-a-Service
is now a game-changer
 Certainly influenced by the reality of COVID-19, businesses are realizing the benefits of Desktop-as-a-Service. There's much less reliance on high-performance hardware. There's considerably less cost associated with software applications. And there are no anxieties with data breaches.   
Migrating to cloud-based
Regularly upgrading hardware and software can get very pricey overtime – not to mention the technical nightmares and potential security challenges. Desktop-as-a-Service totally eliminates these challenges, allowing for a world without data center infrastructure. At the same time, DaaS empowers users to benefit from a flexible, secure, and low-maintenance operating platform.   
Reduced computing costs
Considering the weight of end-user computing costs, Desktop-as-a-Service substantially reduces those costs right across the board. Moreover, Desktop-as-a-Service provides a cloud-based platform that protects against long-term investments (like on-premises infrastructure). In fact, with a reputable Desktop-as-a-Service provider, the customized subscription allows for "pay-as-you-go" pricing (only pay for what you use).   
Highly enhanced security
It's no surprise to anyone in business that data security vulnerabilities are pervasive. While the software updates and patches are time-consuming, they can also be costly. With Desktop-as-a-Service solution for small businesses, vulnerabilities are dramatically reduced – like data breaches, cyber-attacks, and malware infiltration. Data is safe and sound on the cloud-based platform.   
Simplified management 
With today's work-at-home environment, DaaS streamlines computing management from end to end. Countless users are supported, in any manner of devices, anywhere, and at any time. Even more, Desktop-as-a-Service allows various software applications to run on a variety of operating systems. Work-at-home teams can rest assured that valuable data is safe and secure on the cloud.   
Improved user productivity
End-user productivity is one of the big when benefits adopting a Desktop-as-a-Service solution for small businesses. There is simply no equal when comparing performance, data access, mobility, and flexibility – all without compromising data security. Without the threat of data breach, work-at-home teams are productive, allowing business activities to continue, without interruption.   
Choosing the very best
Desktop-as-a-Service
Choosing the right Desktop-as-a-Service provider is critical for business success – you're creating a new business model and setting the stage for future growth. While the market leaders like Citrix, Microsoft, and Google dominate, there's much to be said for the small Desktop-as-a-Service providers.   Vivant SmartDESK™ does it all – with impressive DaaS features – far better client support – and measurably better pricing. This is a cloud-based Desktop-as-a-Service solution for small businesses that will deliver effective worker collaboration along with guaranteed data security.   
Mobility
SmartDESK™ allows work-at-home teams to experience the typical PC desktop experience on any device of choice, from any location, and at any time. Employees are productive and responsive.   
Security
With SmartDESK™ the risk of data breach and cyber-attacks is dramatically reduced. There's no anxiety over information loss because all data is cloud-based – very safely secured and stored.   
Flexibility
SmartDESK™ has the technical flexibility to allow different software to run on different systems. Work-at-home teams can easily access cloud-based data with no chance of being compromised.   
Continuity
Once deployed, SmartDESK™ guarantees business continuity – there's no threat of losing files – no fear of compromised applications – and never any stress worrying about viruses or malware.   
Bottom Line
With SmartDESK™ DaaS there's no investment in hardware or software. A "pay-as-you-go" option allows business owners to pay on a transaction basis – the best way to maintain the bottom line.
Do you need help?
If you have sales issues, we can probably help you.
To go further
You are passionate about this subject, you may be interested by these articles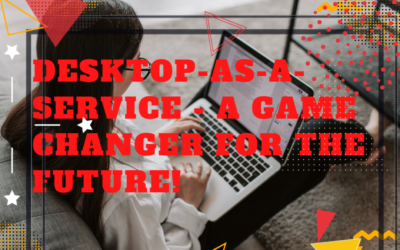 COVID-19 has changed it all – and with only a dim light at the end of the tunnel. Most everyone is handcuffed by the pandemic, including employees who won't soon return to a traditional office.   To be sure, the new work-at-home model is here to stay. That's why...
Even before the COVID-19 outbreak, our work patterns have been evolving for quite some time. Not surprisingly, more and more employees are working remotely, and typically from home. The work-from-home options are made easy with high-speed Internet and efficient...