5G Networking and Its Effects on Business
Technology with its distinct ability to transform and streamline processes has undoubtedly revolutionized the way we live and work. And among its many facets, networking technology has been at the forefront, delivering on its promise to provide an easy, fast, and efficient way to connect, communicate and collaborate. However, it is not all rainbows and butterflies when it comes to networking technology as there are many challenges inherent to this technology. From data breaches, network congestion to network latency, these challenges have not gone unnoticed by network professionals and end-users alike. For many, the ever-increasing network latency has become the bane of modern business operations where real-time collaboration and information sharing are imperative.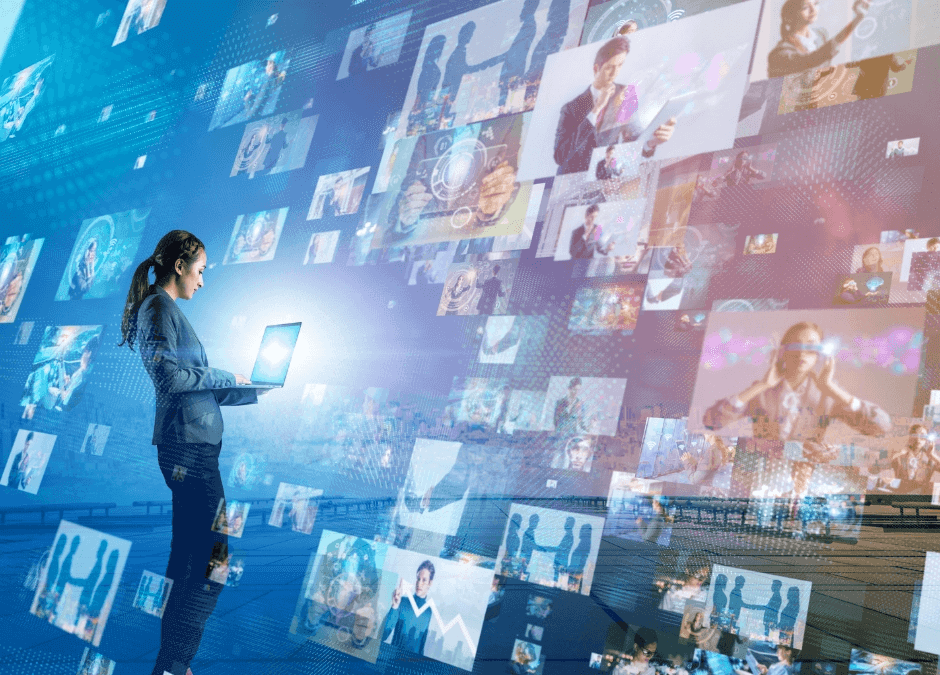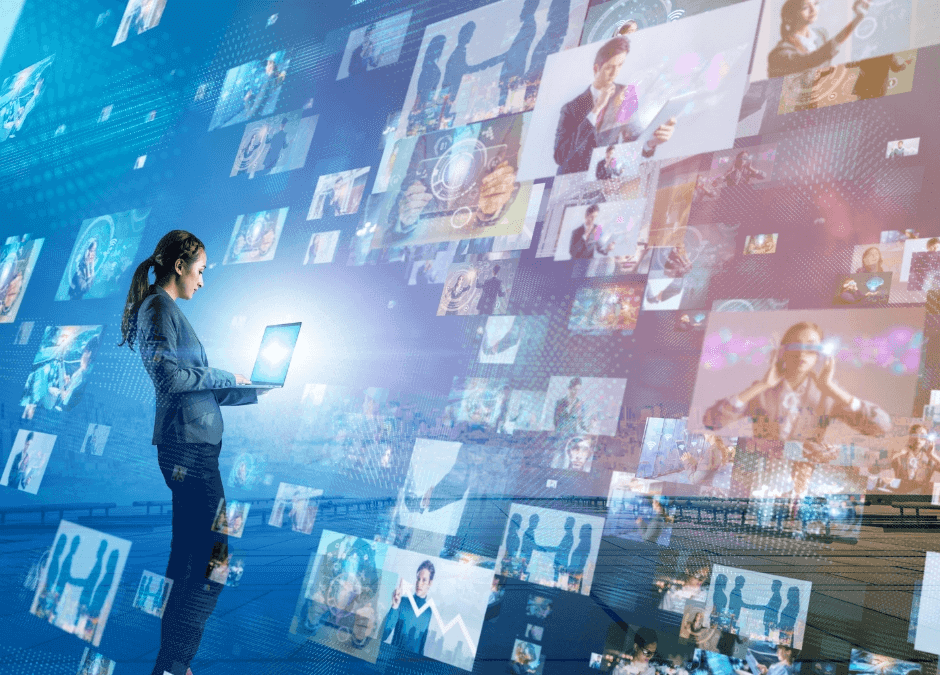 Augmenting Edge Computing:
Immersive Brand Experiences:
Deliver Enhanced App Performance:
Connect IoT Devices With 100% Uptime:
Share this blog post !

Did you like this article? share it! It helps to make our work known.
Fortunately, it is not all doom and gloom, for there are ways to mitigate these challenges and improve the performance of your network. And one of the most effective ways to do so is by taking a step towards the innovative world of 5G networking.
With its unrivaled ability to deliver on real-time network performance and constant connectivity, 5G is poised to revolutionize the way we do everything in our digital space. And if you are a business truly concerned about its bottom line, it is time to get on board and start thinking about how you can harness the power of 5G networking to optimize your business operations. To assist you, we have compiled five ways 5G networking will change the game for your business.
1. Augmenting Edge Computing:
With the world moving towards a cloud-first, services-based computing model, edge computing has emerged as the new frontier in delivering the optimal user experience. Capable of delivering near-instantaneous responsiveness, edge computing enables a seamless user experience by optimizing network usage, delivering dynamic content and services, and enabling intelligent interaction with devices. But to avail of the benefits of edge computing, we need a network that is capable of transmitting data with low latency and high throughput. For instance, consider a user who needs to make a payment in a store. If the payment transaction has to pass through multiple high latency networking hops, it will delay the payment by several seconds. However, if the payment was routed through high-speed 5G networks boasting ~10ms latency, the payment can be processed in real-time, thereby enhancing the user experience, your business, and your bottom line.
2. Immersive Brand Experiences:
What defines a great brand experience? To some, it could be the right product at the right price. To others, it could be an enjoyable user journey that is seamless and hassle-free. But no matter what your definition of a great brand experience is, one thing is certain, it will only be possible with an immersive, reliable, and high-performing network. From delivering near-instant access to your customer representatives to allowing for smooth video conferencing, 5G can be a game-changer for your brand and the way your customers interact with your business. Further assisting you in keeping up with the latest customer demands and preferences, like the ability to interact with your products using augmented reality, 360-degree videos for detailed product demos, and more, 5G will help you tap into the boundless possibilities of a truly immersive brand experience.
3. Deliver Enhanced App Performance:
In today's fast-paced, on-the-go world, where businesses are constantly evolving to meet the ever-changing needs of their customers, your mobile apps must be up to the task. Delivering on-time, consistent, and high-quality app performance is critical for both your business and your end-users. And with the increasing reliance on apps for nearly every business function, from ordering supplies, booking hotels to keeping up with the news, ensuring fast and reliable app performance has never been more important. However, with the increasing popularity of digital social life, online shopping, and video streaming, mobile app performance is increasingly being tested, not to mention the ever-increasing load on rather slow and congested 4G networks. 5G will be a game-changer for the mobile experience to overcome this challenge, boasting much higher network throughput, faster upload and download speeds for end-users, and lower latency. This will make apps more responsive, allow for more seamless experiences, and deliver better overall usability – a win-win for businesses and their hard-to-appease customers.
4. Connect IoT Devices With 100% Uptime:
IoT empowers businesses and individuals to take advantage of connected smart devices. From streamlining processes to increasing productivity and efficiency to enabling smarter and more connected products, IoT empowers us to take advantage of smart technology to improve our daily lives. But one of the biggest challenges that IoT devices face is connectivity. From low-quality connections to intermittent connectivity, many businesses are finding it difficult to manage the network demands of their IoT devices. And with many businesses adopting IoT devices for a variety of business applications, including manufacturing, retail, and even the office, IoT devices must be seamlessly connected to a reliable and fast network. Luckily, 5G can help in easing the pressure of IoT device connectivity by providing more bandwidth and faster speeds, thereby giving your business operations the flexibility to scale as your business grows. And with its ability to deliver on consistent connectivity thanks to multi-Gbps throughput, 5G will certainly transform every aspect of your business, from enhancing your employee experience to boosting productivity and even allowing you to tap into new revenue streams.
5. Real-Time Collaboration:
Businesses have gone digital, and now the ability to collaborate across geographic boundaries has become a necessity. Real-time collaboration has become the new norm, whether it's sharing information, managing projects, or just being available for your customers. But is your business ready for real-time collaboration? Real-time collaboration means near-instant access to data, allowing you to make the right decision with no delay. And this requires a network that can deliver consistent and reliable performance with low latency and high throughput. 5G will be the first truly global mobile broadband technology, capable of offering consumers, businesses, and governments access to a more reliable, and faster mobile network. Boasting ultra-reliable low latency communication, wider usage of allotted spectrum resources, and multi-gigabit per second data transfer, 5G will be the network of choice for all real-time collaboration applications. So, if you are ready to take your business to the next level, it's time to invest in 5G networking. 5G with its innate ability to enable and deliver on real-time performance and constant connectivity, will certainly revolutionize the way we do business and interact with each other. And as the world continues to move towards a cloud-first, services-based computing model, 5G will play a key role in delivering the optimal user experience. From enhancing your brand experience to allowing for more seamless interactions with your products, 5G will be a great asset for your business and the way your customers interact with your business. Further assisting you in keeping up with the latest customer demands and preferences. So, take the first step into the future of business by investing in 5G networking and start experiencing the power of real-time performance and constant connectivity. Vivant is an expert in 5G networks and we are excited to share what this technology can do for your business. With improved speeds, lower latency rates, higher bandwidths, and the ability to penetrate walls more effectively than 4G or LTE networks, it's clear that 5G will play a key role in delivering the optimal user experience of tomorrow with better wireless connectivity. Does your company have any ideas on how you may be able to use these new advancements? Let us know! We would love to help plan a strategy that incorporates our expertise into an actionable marketing campaign for your business. Reach out today if you want guidance on how best to take advantage of next-generation network infrastructure like 5G! For all our services and products go to Vivantcorp.com
Do you need help?
If you have sales issues, we can probably help you.
To go further
You are passionate about this subject, you may be interested by these articles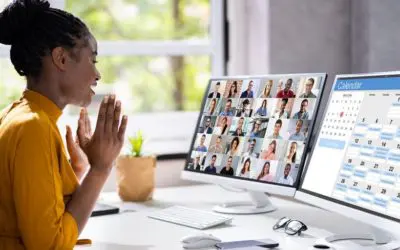 To be successful in business, you must put in a lot of effort. People and technology, for example, are well-known elements. Virtual collaboration, on the other hand, is an often-overlooked factor that has a significant impact on your prospects of success.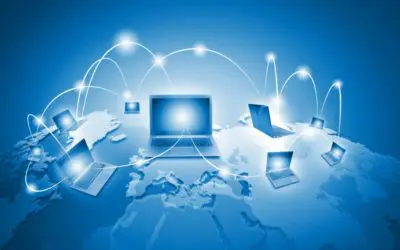 As the use of the internet at work grows, it may be time to consider a second internet connection for your business. Only a few years ago, the internet was primarily used for sales, purchases, and communications. Businesses nowadays rely on their internet connection to run critical systems such as CRMs, HR systems, accounting, and even video conferencing.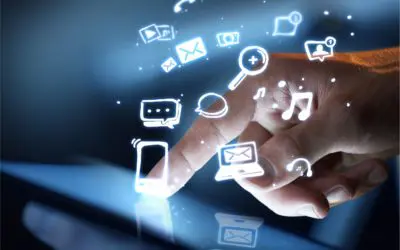 Regardless of what business you're in, your connectivity is at the heart of how you get things done. Businesses rely on their internet connection to access the tools and web apps that their teams require to operate efficiently.